The Audley Foundation
Making a lasting difference to the lives of older people
Our Vision
The Audley Foundation exists to make a lasting difference to the lives of older people.
Our purpose
We strive to support older, lonely and less fortunate members of society by raising funds for local and national charities working with the elderly.
About The Audley Foundation
Founded in 2020 by the Audley Group Ltd, The Audley Foundation was set up to improve the lives of older people, particularly the lonely and less fortunate members of society. This year we are focussing our fundraising support on The Care Workers' Charity and the establishment of Chatty Benches. Other monies will go to organisations in line with the Foundation's mission.
The Care Workers' Charity
Care workers care for some of the most vulnerable people in our society with little recognition and often no reward.  The Care Workers' Charity supports almost 2 million care workers in the UK, mainly through one-off crisis grants to cover an unforeseen or life changing circumstance such as bereavement, illness or injury when there are no resources to meet their associated costs.
Chatty Benches
The Covid-19 pandemic led to a dramatic rise in cases of loneliness across the country. By breaking down social barriers and encouraging people to connect and chat, the Chatty Benches initiative is a small but effective way of tackling loneliness and isolation. The Foundation are delighted that the very first Chatty Bench was installed in May 2023, in the Chalfont Saint Peter Memorial Garden, situated close to Audley Chalfont Dene. 
Read more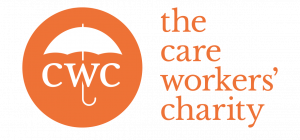 "The Care Workers' Charity is incredibly delighted to have the support from the Audley Foundation. Their donation of £5000 to the Charity means that we can continue to support the social care workforce with our financial and mental wellbeing support. The past couple of years have been especially difficult for people working in social care and the Charity has seen a huge increase in people requiring support. The donation from the Audley Foundation will help people in their time of need and help to keep people caring."
– CWC statement